Welcome to the Official Website of Ingold Group, LLC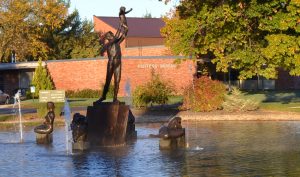 Our Mission

at Ingold Group
First, we offer a free service to every-one we meet.
We believe that everybody has the right to receive the highest possible Social Security Income benefit that they're entitled to.
That's why we offer every person, whether you're a client or not, this unique and specialized service. Our Social Security Maximization reports are customized just for you. Whether married, single, divorced, or widowed, your free report will provide you with the best information currently available on how and when to apply for your Social Security benefits, including how to coordinate your benefits with your spouse.
Second, we specialize in working with the Baby Boomer Generation.
While most Advisory Firms are generalist in nature, we at Ingold Group have adopted a Holistic approach to your retirement planning. We use our 25 plus years of experience to specialize in your needs, not ours. We are Independent Advisors and Licensed Fiduciaries who have taken the unique step of working for you, at a special time in your life.
Whether you are in the process of retiring, or just wondering what life after retirement holds for you, we will be here to help you start that next and most important journey in your life.
A lot has changed in the last 25 years, but our commitment to our clients and their goals has not. That's why we specialize in working with the Boomer Generation. We know that no firm can be everything to everyone and we hope that our commitment to you and your retirement needs are reflected in everything we do, from our free Social Security Maximization reports, to our comprehensive annual review. Our Holistic approach is designed to help keep you on track to achieving your ultimate goals.
Ingold Group is the Iowa Chapter of the Society for Financial Awareness (SOFA), which is a 501(c)(3) non profit public benefit corporation. The mission of SOFA is to provide financial education accross America, one community at a time.
Visit the SOFA website to find out more.

WITH OFFICES LOCATED IN,
Marshalltown:
8 East Southridge Road Marshalltown, IA 50158
Cedar Rapids:
305 2nd Ave SE, Cedar Rapids, IA 52401
Johnston:
6165 NW 86th St., Johnston, IA 50131
Click HERE to view our previous and upcoming workshops
* You can check the background of our investment professionals

on FINRA's BrokerCheck
Use this calculator to determine whether you qualify for the different types of IRAs.

Estimate the annual required distribution from your traditional IRA or former employer's retirement plan after you turn age 72.

This calculator can help you estimate your annual federal income tax liability.

Compare the potential future value of tax-deferred investments to that of taxable investments.